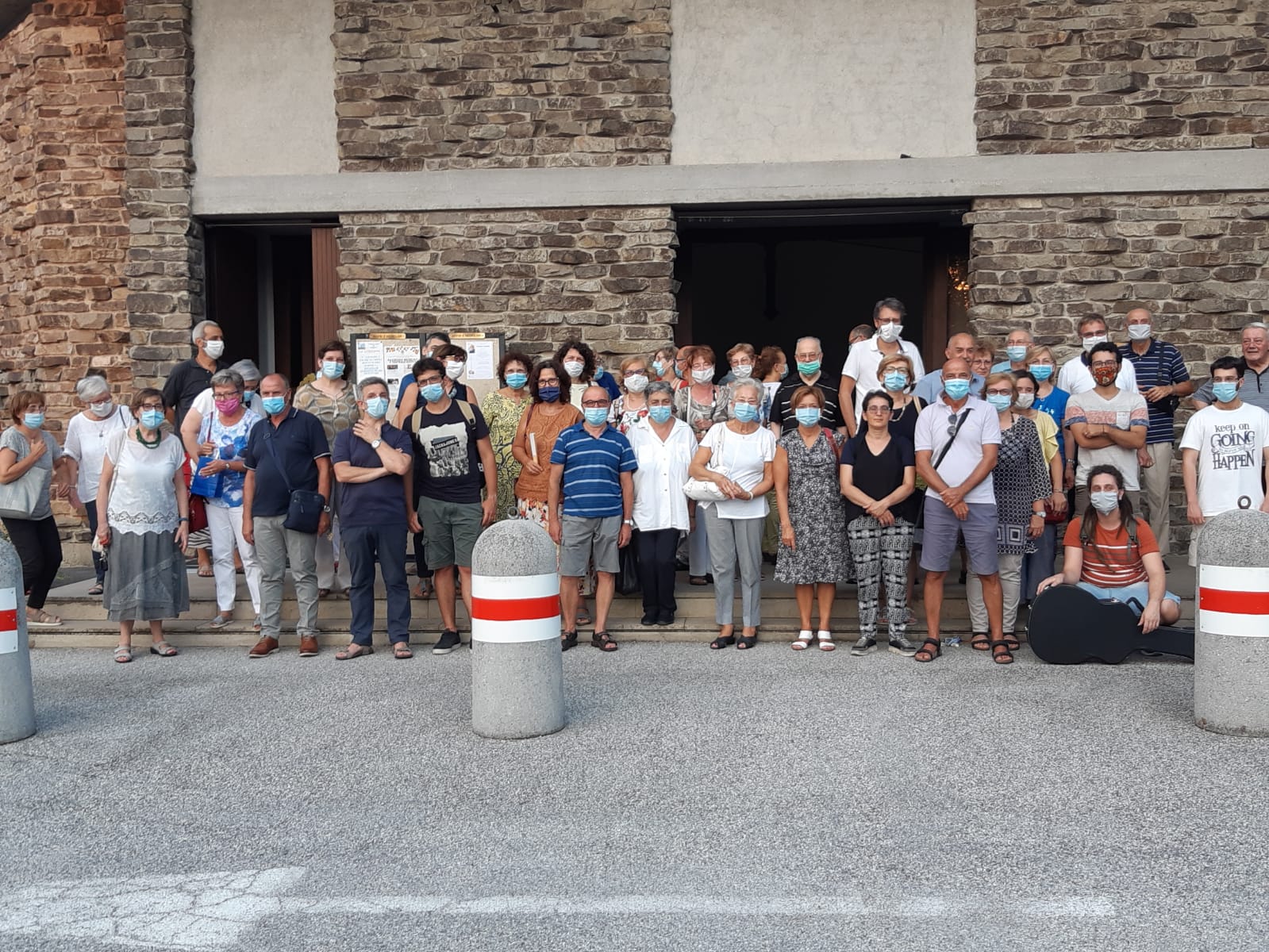 Members of the focolare community in Padua
By Valentina Falcioni of Padua, Italy
The annual meeting of the community of the focolare movement of Padua took place in August in honor of the feast of Santa Chiara and therefore of the founder of the focolare movement, Chiara Lubich.
This was an important moment for the community. This year, we have been particularly concerned about the environment and celebrating the Laudato Si' Anniversary Year.
At the end of the Mass, we stopped to reflect on nature with the reading of the relationship between man and nature, in a large garden of a family, in contact with nature, and under the vault of stars.
When I left I was very impressed by the Laudato Sì' Chaplet. I decided to pray it every day.
For 10 days, I shared it with a family from Vicenza who hosted me. We recited it while walking every morning in the woods with a disabled girl who I had to accompany in the mountains, together with her mother to look for some rest.