Volunteering around the world, Michele Costa of Tuscany repeatedly witnessed the veracity of Laudato Si', Pope Francis' encyclical on climate change that focuses on integral ecology.
Costa helped out impoverished areas throughout India, South America, and Africa. He saw what he describes as a "parallelism between the human condition and the natural environment."
"The more the person experiences an inner state of misery, injustice, and moral suffering, the more the natural environment is scarred, impoverished, and degraded. I am convinced that there can be a profound relationship between the well-being of the person and the natural environment. Certainly one influences the other," he said.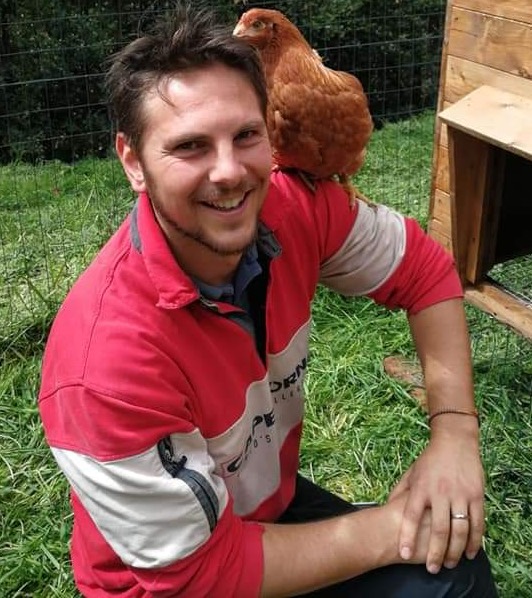 Costa's words rhyme with Pope Francis' prophetic statements about integral ecology in Laudato Si', which has inspired Costa and millions of others to recognize how crucial caring for creation is to their faith.
"Everything is connected. Concern for the environment thus needs to be joined to a sincere love for our fellow human beings and an unwavering commitment to resolving the problems of society." (LS 91)
Costa and thousands of people around the world committed themselves to the tenets of Laudato Si' earlier this year when they became Laudato Si' Animators, champions for Catholic action on climate change.
For six weeks, Costa and others on six continents connected through Zoom calls and learned from global experts on climate change and Laudato Si'.
The Animators grew in their faith through global discussions about the Church's response to the climate crisis, and they discerned how Laudato Si' was calling them to act.
For their final projects before graduating from the course, the Animators took action and created change in their communities.
Join Costa and the global movement that's caring for creation all over the world. Become a Laudato Si' Animator!
"The encyclical Laudato Si', with the paradigm of ecological conversion and integral ecology, represents one of the elements of conversion and realization of our full potential as human beings," Costa said.
For his final project, Costa brought Laudato Si' into his workplace, New Horizons, or Nuovi Orizzonti, a non-profit Catholic international organization that works throughout Italy "to intervene in all areas of social distress through acts of solidarity that support those in serious trouble."
Costa works as an educator there and helps prisoners and people with addictions discover the meaningful and therapeutic value of working with nature.
His work specializes in bees and sustainable and organic agriculture.
"Through work with nature, we educate people to a healthier life, to take care of themselves and others," he said.
For his project, he created and designed special training days to educate his clients on the world of bees and created an agricultural social cooperative called Sicomoro to aid his efforts.
His clients have appreciated the opportunity to marvel at creation.
"Every human being is connected to others, and to the natural world. Without bees there is no development, without my attention to the world around me there is no real life for me either," he said.
Pope Francis' encyclical continues to motivate Costa on a daily basis.
"Laudato Si', as an educator, provides me with new tools to help so many people who live in the hell of many addictions to regain a life capable of being [productive] and no longer destructive," he said.
"Laudato Si' means that my life . . . makes sense if lived with others, in a community, knowing that there is no true development if it is not fruitful and therefore shared. Laudato Si' means recognizing that we live in a common home, that we are all interconnected."